Paris Haute Couture Week 2023 Spring/Summer has begun. Schiaparelli opened this Haute Couture Week and stole the attention of the fashion industry when Doja Cat and Kylie Jenner lined up in the front row.
On that day, Doja Cat arrived covering her body in red with 30,000 Crystals for the show. She wore a Schiaparelli's bead-embroidered skirt and a red gown and was posing boldly in front of the press. Her look had a strong impact on the crowd and went viral on social media.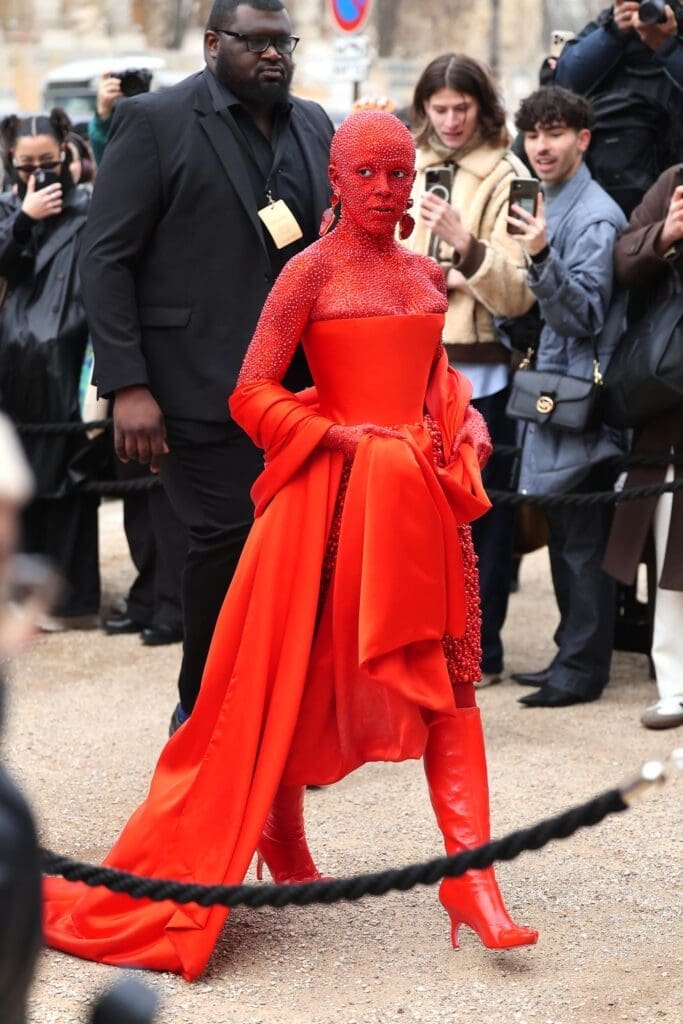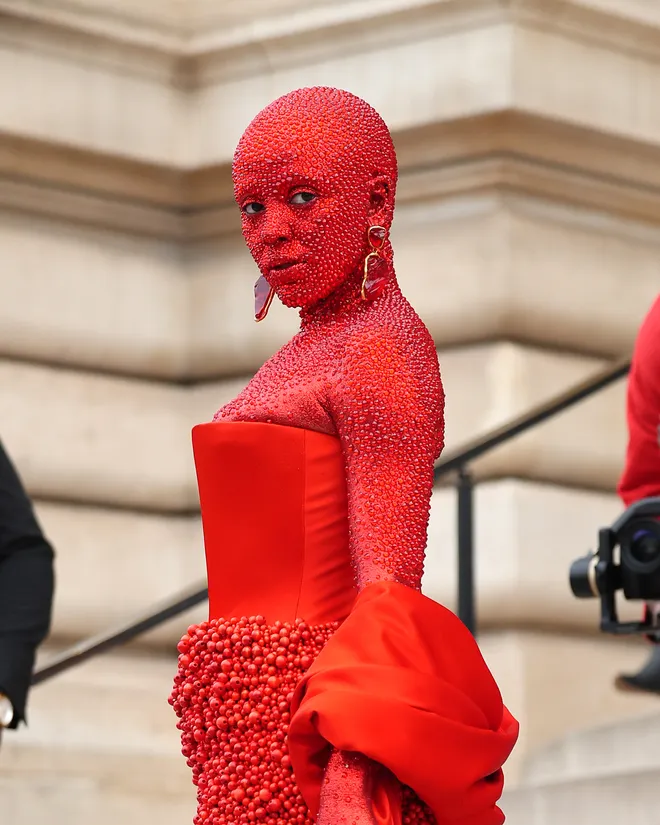 Doja's body painting was created by Legendary Makeup artist Pat McGrath. Calling Doja's beauty look "Dojas Inferno," he wrote on his Instagram that it was such a pleasure working with the gorgeous Doja and the amazing Daniel Roseberry. He also clarified that the look took 4 hours and 58 minutes to create and was hand-applied with more than 30,000 Swarovski crystals, adding, "Doja's sublime patience was inspiring. The final product was a magical, mesmerising masterpiece of sparkling brilliance."
At the same time, Kylie Jenner, who also adorned the front row along with Doja, stole a lot of attention. She showed up in a black Schiaparelli column gown with a giant faux 3D lion's head.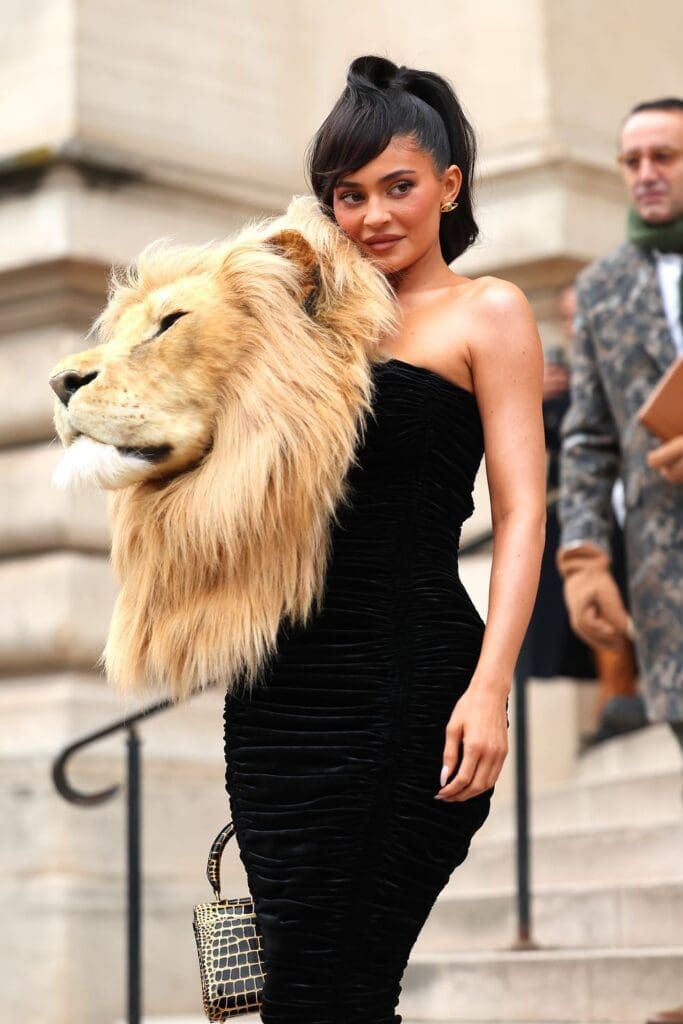 Jenner's faux animal head look also went down the runway at the fashion show. Models Irina Shayk and Naomi Campbell rocked the crowd with similar looks.
Even though those animal motif outfits created some controversy on the internet, however, PETA entered the chat and defended the look, calling the design "fabulously innovative" and saying that "Kylie, Naomi and Irina's looks celebrate the beauty of wild animals and may be a statement against trophy hunting, in which lions and wolves are torn apart to satisfy human egotism."