The luxury fashion house Balenciaga is facing backlash surrounding its new ads, featuring children holding teddy bears dressed in bondage.
This controversy was caused by their recent 2022 "Gift Collection" campaign in support of the Balenciaga Spring/Summer 2023 collection that debuted this fall at Paris Fashion Week. In its campaign, the brand updated the visuals, featuring children holding teddy bears in bondage gear, as if it alludes to child pornography.
Without a doubt, those visuals were caught by eagle-eyed social media users immediately and met with their criticisms and allegations of normalizing sexual fetishization and abuse of children.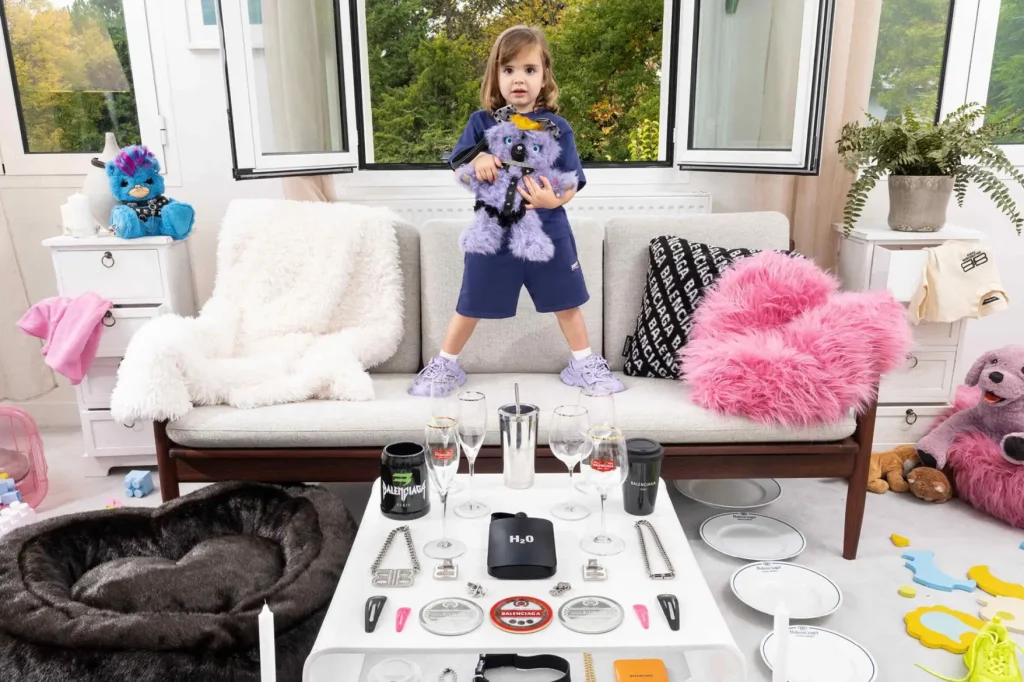 What further accelerated the flames was not only the "Gift Collection" campaign but also their "The Garde-Robe campaign" which was shot in July, a few months before the Gift Shop campaign, and took place in an office setting.
As soon as Balenciaga posted that "office" themed ad, social media users found paperwork from a Supreme Court decision on child pornography laws used as a prop.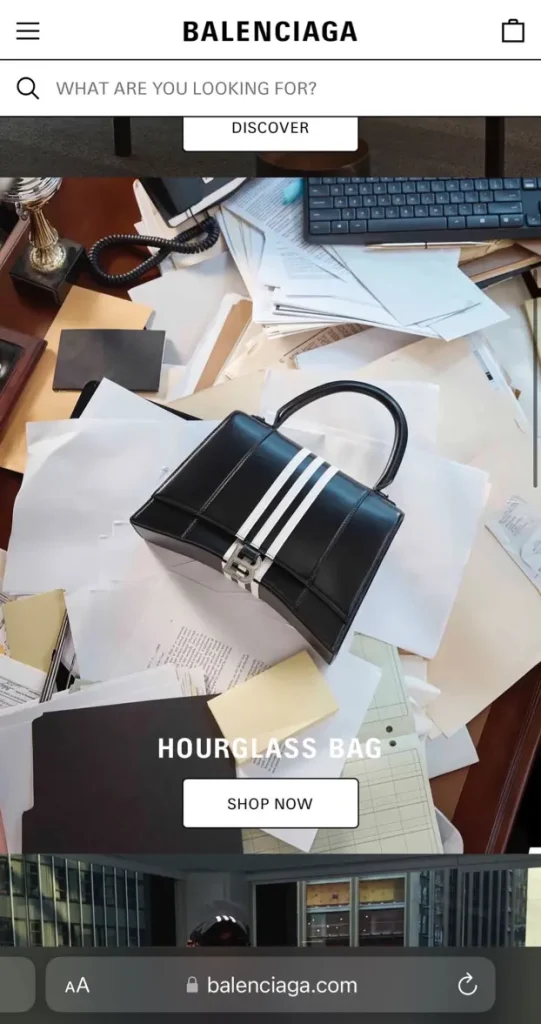 Such critical campaigns are often seen in the fashion industry which led to public outrage. Since Demna Gvasalia became Balenciaga's artistic director in 2015, Brands have often come under fire; For example, putting heels on Crocs, selling destroyed sneakers for $1,850, and styling Kim Kardashian in a head-to-toe black bodysuit at the 2021 Met Gala, and sending models who looked like refugees down the runway carrying trash bags made of expensive leather.
Balenciaga issues its first statement amid backlash
After a lot of controversy and criticism surrounding it, the fashion house issued a formal apology and removed the contents from social media immediately.
"We sincerely apologize for any offense our holiday campaign may have caused. Our plush bear bags should not have been featured with children in this campaign. We have immediately removed the campaign from all platforms," read a statement on Balenciaga's Instagram.
Also, the brand issued a second statement on their Instagram stories acknowledging Galdrobe's "office" campaign, which featured Supreme Court documents.
"We take this matter very seriously and are taking legal action against the parties responsible for creating the set and including unapproved items for our Spring 23 campaign photo shoot. We strongly condemn abuse of children in any form. We stand for children's safety and well-being," the statement continued.
Who has a responsibility for this matter?
Now everybody is wondering who is supposed to take responsibility for these controversial ad campaigns.
Meanwhile, photographer Gabriele Galimberti, who took pictures of the "Gift Collection" campaign, claimed on his Instagram that he was not responsible for the content of either image.
"As a photographer, I was only and solely requested to lit the given scene, and take the shots according to my signature style. As usual for a commercial shooting, the direction of the campaign and the choice of the objects displayed are not in the hands of the photographer." Galimberti stressed.
The brand also released a statement that it was a wrong choice by Balenciaga, combined with their failure in assessing and evaluating images and the responsibility for this lies with Balenciaga alone.
On the other hand, the brand took a different view toward another "The Garde-Robe campaign." Balenciaga is now suing the production company North Six and Nicholas Des Jardins, who designed the set for the Garde-Robe campaign.
On November 25th, the brand filed papers in a New York court initiating a $25 million lawsuit against them.
The document, a summons with notice, protested against the production company and set designer engaged in "inexplicable acts and omissions" that were "malevolent or, at the very least, extraordinarily reckless."
In effect, the brand alleged that the documents were placed in the campaign photographs without their knowledge and had led to false associations between Balenciaga and child pornography.
And now what?
November 28th, three days after admitting the above allegations, the brand issued a statement admitting "a series of grievous errors for which Balenciaga takes responsibility." The fashion house announced ongoing "internal and external investigations" and "new controls" and said it was reaching out to "organizations who specialize in child protection and aim at ending child abuse and exploitation."
"We want to learn from our mistakes and identify ways we can contribute," the statement read.
Last month, Balenciaga just ended the contract with Kanye West (Ye), because of his incendiary and anti-Semitic comments made during and after Paris Fashion Week. The brand also recently deleted its Twitter account to protest against Elon Musk.
As if this is karma, the brand is currently being met with severe criticism from the public.
Furthermore, Business of Fashion announced to cancel the nomination for Balenciaga creative director Demna for their Global Voices award 2022 because of his involvement in the controversial campaign. On November 28th, they released an official statement about this call-off on Twitter.
This problem has resulted in huge damage to the brand image more than the flames caused by Balenciaga so far.
An update on BoF VOICES 2022. pic.twitter.com/lb6iTeKsyv

— The Business of Fashion (@BoF) November 28, 2022