On November 18, high jewelry brand Cartier opened a new boutique in New York City's SoHo district. The new store is located at 102 Greene Street.
Cartier's relationship with New York has a long history, with Maison's iconic pieces such as the "LOVE" and the "Juste un Clou" bracelet created by Aldo Cipullo, who was an Italian-born American jewelry designer in downtown New York during the 1960s and 1970s. These iconic Cartier jewelry pieces have long been cherished by many and are a tribute to the industrial and rebellious spirit of New York City.
"It's impossible to speak of Cartier's history without mentioning New York," said Cartier North America President & CEO Walter Bolognino. "We've had a presence in this city for more than 100 years. Opening our SoHo boutique represents another chapter in our New York story, one steeped in the history and cultural richness of downtown."
The building housing the new boutique was originally built in 1881 by architect Henry Fernbach.
The new store was designed by the Paris-based architecture firm Studioparisien and embodies a contemporary aesthetic that combines Cartier's timeless design codes with Soho's industrial and creative heritage. The store has four floors, and custom artwork, including straw marquetry panels by Studio François Mascarello and a mural of Maison's iconic leopard, complement the building's original cast-iron ceiling, columns, and barrel-shaped skylights. The main entrance retained the iconic 14-foot steel door designed by William Tarr, a sculptor who occupied the address in the 1960s and 1970s.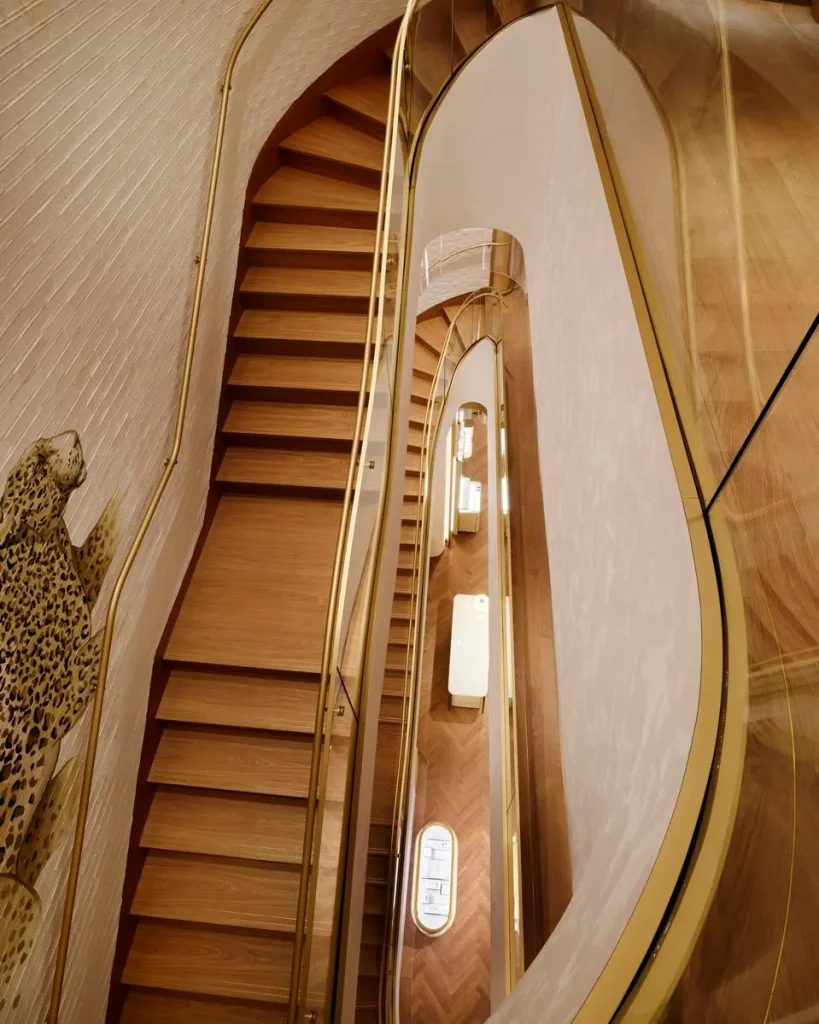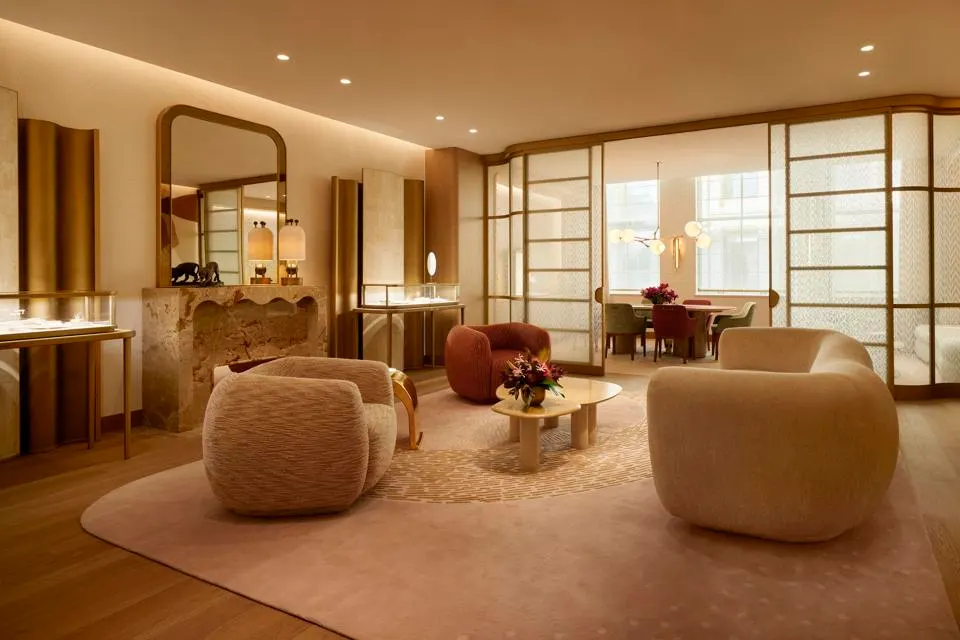 Upon entering the store, guests are greeted by a "gallery" dedicated to product offerings and care services. The boutique's second floor "Speak Easy" boasts a green marble bar, lounge seating, and hospitality services, while the third floor "Loft" is reminiscent of the historic downtown space that served as a studio and living quarters for creatives in postwar New York. The garden in the fourth-floor loft is scheduled to open in the spring of 2024.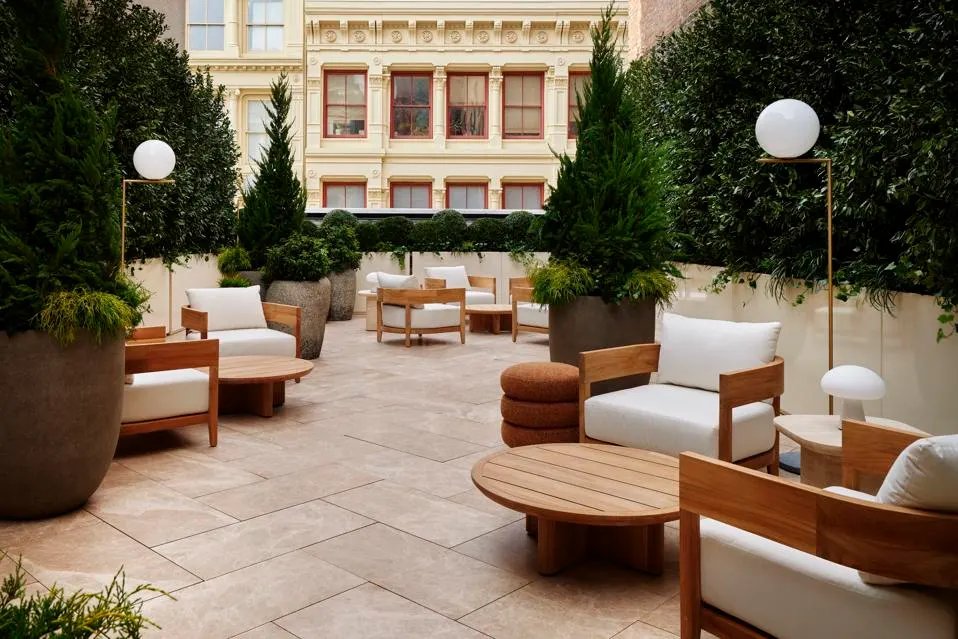 The boutique offers all categories of jewelry, fine jewelry, watches, leather goods, fragrances, and the art of living.  Also available exclusively at the boutique are include a limited-edition Écrou bracelet, in brushed black PVD-finish, rose gold with bolts paved with 180 brilliant-cut brown diamonds, a limited-edition Panthère de Cartier timepiece in rose gold, and a special-edition Cartier eyewear and custom stationery.
Cartier was founded in Paris in 1847 by Louis-Francois Cartier. Today, the Maison boasts 275 boutiques worldwide, including three in New York.