In the past year attention to NFT(non-fungible tokens) and Metaverse has boomed exponentially. Luxurious fashion brands including Gucci, Burberry, and Louis Vuitton have also leaped into this popular metaverse market via NFTs. However, Hermes was one of the few brands that has not yet shown its interest in this market and that is when artist Rothchild started selling "MetaBirkins."
Rothchild released 100 varieties of MetaBirkins which is a NFT of Birking bags covered in fur and was first available at OpenSea. In December, he sold one for $42,000. Rothschild quickly gathered amass attention and profits from selling the digital assets in the Metaverse market but was soon filed a complaint by Hermes.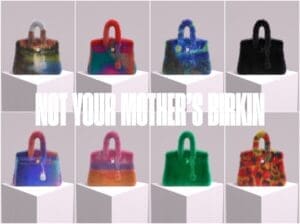 Hermes, a luxury brand known for their high-end Birkin bags favored by many ladies and celebrities has recently filed a 47-page complaint submitted to New York's Southern District Court. The complaint against Rothschild called the creator "a digital speculator who is seeking to get rich quick…simply rips off Hermes' famous Birkin trademark by adding the generic prefix 'meta'…There can be no doubt that this success arises from his confusing and dilutive use of Hermes' famous trademarks." However, Rothschild disagrees and calls his MetaBirkins is a form of playful art.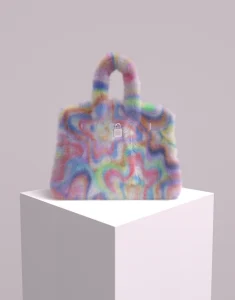 Credit: Mason Rothschild
Rothschild has released multiple statements on his Instagram claiming "I am not creating or selling fake Birking bags. I've made artworks." Rothschild believes the First Amendment gives him the right to make and sell art depicting Birking bags, comparing his artwork to the Andy Warhol's famous artwork of Campbell's soup cans. Rothschild expressed in his statement that "I won't be intimated."
Soon after the first complaint was made by Hermes, MetaBirkins became unavailable on the platform of OpenSea. However, Rothschild soon claimed the MetaBirkins.com domain and has been continuing his activities on its website and his Instagram. Hermes wants the court to require Rothschild to immediately cease his activities and surrender the MetaBirkins.com domain name to Hermes, and pay for damages including profits he made.