Chinese IT company ByteDance officially began operating its TikTok Shop in the United States in September 2023. The shopping marketplace was introduced in test mode in November 2022 and was tested prior to launch for a limited number of brands. With an estimated 150 million TikTok users in the U.S., the marketplace attracted a great deal of attention when it first launched, but what are the current trends?
TikTok Shop Contributes to Retail Sales
TikTok Shop is an online marketplace using live streaming that started in Indonesia in 2021 and has grown rapidly, especially in Southeast Asia. It is a sales format characterized by the ease of discovering products from videos posted by streamers and other video contributors, and then purchasing those products in-app from the companies and brands that sell them. A similar model case is Instagram, operated by Meta, but Tiktok's videos tend to be more amateurish and impromptu than Instagram's. This familiarity is the reason for the popularity and sympathy of users.
MyGemma, a U.S. luxury goods resale marketplace that generated $30 million in sales last year, reports that Tiktok is the company's second-largest source of revenue after its own website. Currently, MyGemma works with content creators to produce 20 live streams per week. The average live stream lasts 60-90 minutes, and the company has implemented affiliate marketing, paying content creators a 5-10% commission for each item sold. The company predicted that "15% of our total revenue this year will come from live streaming apps like TikTok, Instagram, and Whatnot."
The Tiktok Shop is also expected to reach $20 billion in total transactions by the end of this year, about four times the amount of last year. If TikTok Shop can continue its rapid growth, it will be able to attract customers and advertisers from meta-platforms such as Facebook and Instagram, as well as from major players such as Google.
It is clear that major brands and retailers, especially those targeting Millennials and Gen Z consumers, will need to use TikTok in some way to increase brand awareness, engagement, and sales.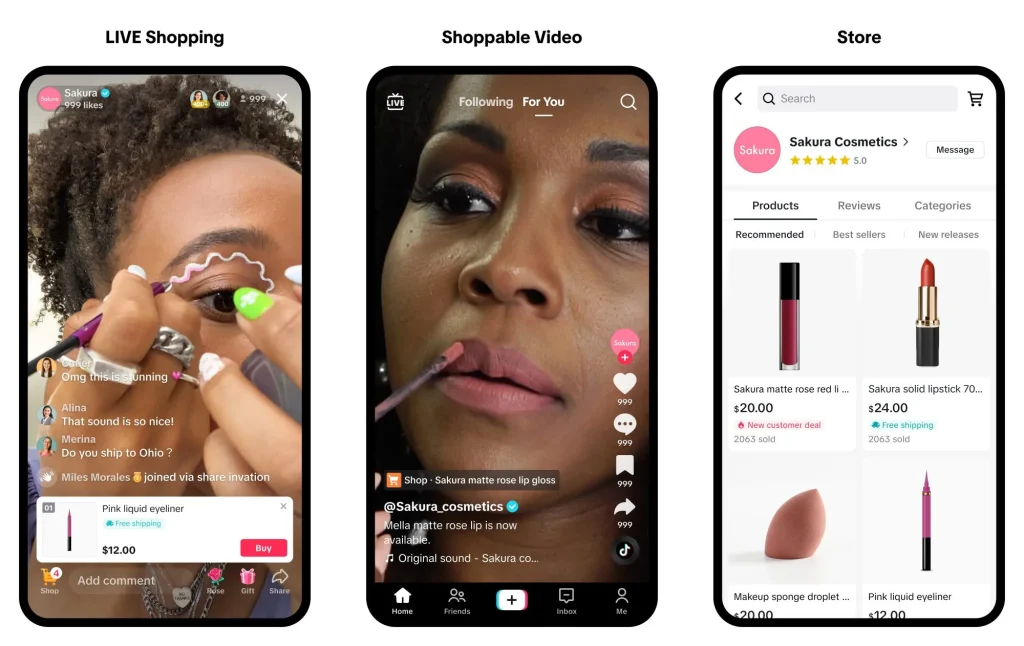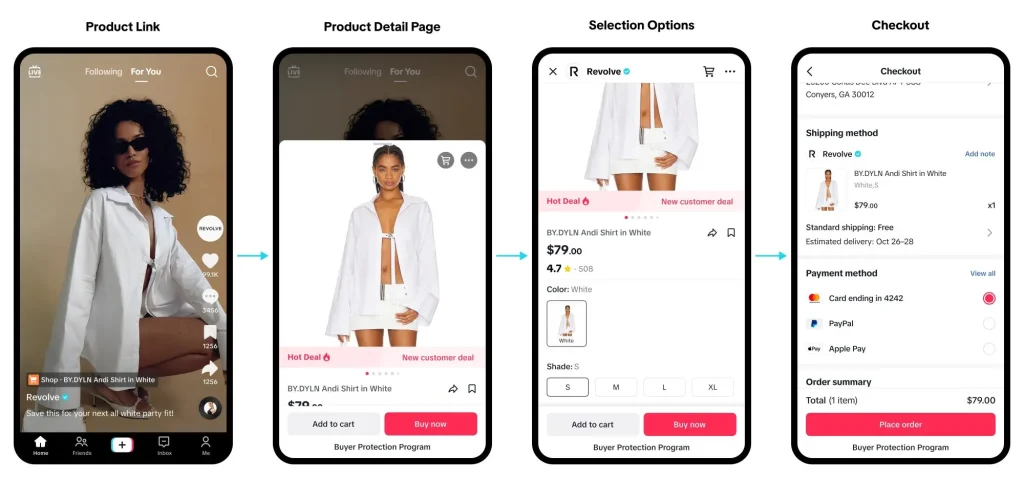 Issues and Problems Emerging in TikTok Shop
While these expectations are high, some issues have been pointed out.
One example is the delay in updating the case study content for new participants, especially retailers, which has left the impression that it is not user-friendly and difficult to understand.
In the U.S., the practice of purchasing products directly from social media apps has not taken off as much as expected, and there is also a trend in Instagram to eliminate the purchase tab from the homepage and focus more on advertising and content sharing like reels.Also, in 2023, the issue of whether or not to continue operations due to U.S. security concerns has been a frequent topic of discussion. With two out of three teenagers said to be Tiktok users, there is a growing concern in the U.S. that the personal data of Americans may be leaked to the Chinese government, leading to a proposed ban on Tiktok's use. (The proposed ban would not penalize users, but would fine companies such as Google, Apple, and others for providing the data.)
As we are forced to adopt the TikTok shop as a new marketplace in the U.S., its fate will have to be assessed in light of the political relationships between nations that transcend business and market economies.