LVMH Métiers d'Art announced that it has entered into a partnership with Hosoo, the historic manufacturer of silk fabrics for kimonos in Kyoto, Japan. This announcement follows the conclusion with Okayama-based denim fabric manufacturer Kuroki in April 2023.
Through this partnership with Hosoo, LVMH Métiers d'Art will further explore the possibilities of textiles based on the 1200-year history of Nishijin textiles. Hosoo's innovative and material-oriented fundamental craftsmanship, including the revival of traditional dyeing techniques using plants, will enable the two companies to work together to promote innovation in all processes of Japan's world-class silk industry, with the aim of achieving a fundamental revival and development of the industry.
Founded in 2015, LVMH Métiers d'Art is a unique and integrated initiative that aims to grow and revitalize businesses in various manufacturing industries, including cattle raising, tanning, metalworking, and textile and fabric production. These initiatives aspire to access and secure the highest quality materials with the utmost care while applying responsible sourcing processes and emphasizing the inheritance and development of superior technology and savoir-faire (master craftsmanship), which are essential to the creation of luxury products. The company has strategic alliances and investments with world-class players who boast the best technologies in their respective industries.
Hosoo was founded in 1688 as a textile company in Nishijin, Kyoto. Since then, the company has worked to carry on the kimono culture, offering the value of superior Japanese craftsmanship through traditional kimonos and innovative textiles.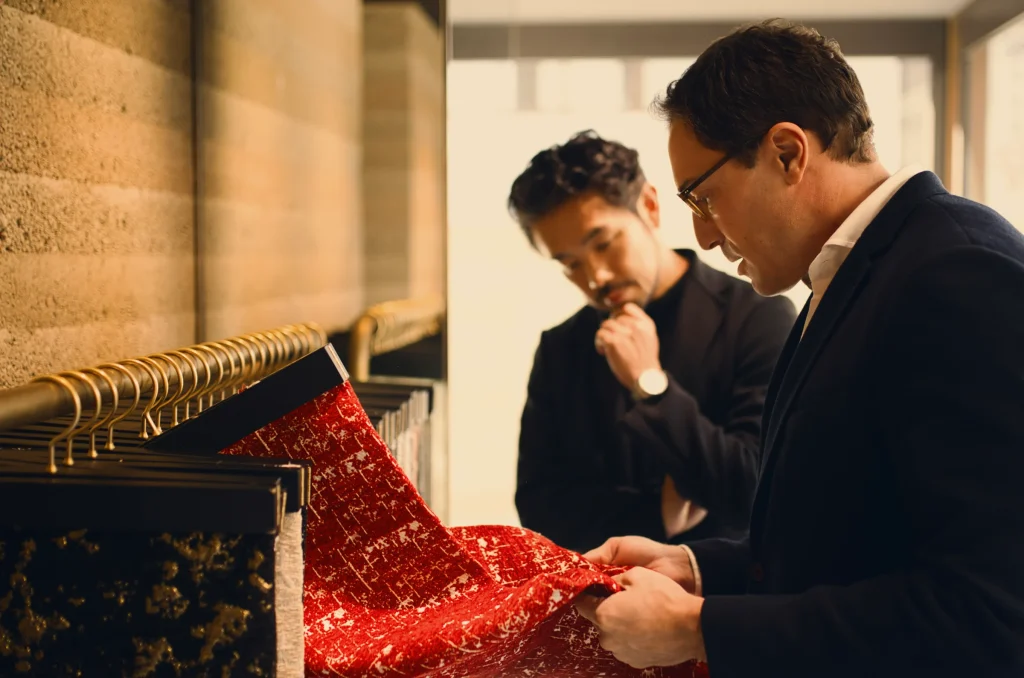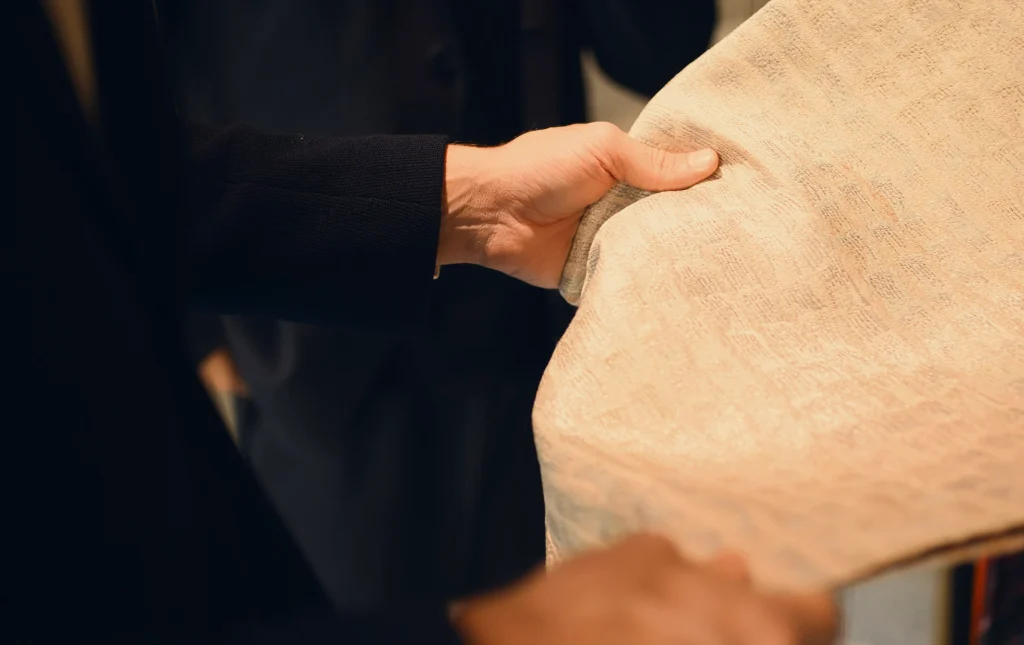 Masataka Hosoo, President and CEO of Hosoo Corporation and the 12th generation of Hosoo's family said, "We are truly honored to join the LVMH Métiers d'Art community. I am confident that this initiative will be a major step forward in bringing innovation to the silk industry in Japan, Europe, and the rest of the world, and connecting the long history of mankind and silk to the future."
"What we particularly appreciate is that Hosoo controls the entire manufacturing process. Not only has the company managed to preserve its glorious past, but it has also been able to innovate in its manufacturing and dyeing techniques, through research, including the different possible uses of sericulture waste. This merger is the first step towards a long-term collaboration," said the CEO of the Métiers d'Art division, Matteo De Rosa.
Japan and Europe have long been in contact with the sericulture and silk industry. At certain turning points in their long history, the mutual relationship has led to innovations such as revival and revitalization. This partnership is expected to lead to an innovative approach to the future of the global silk industry.