How many of you have seen the term "Quiet Luxury" in fashion content over the past few weeks? This is the word that is being mentioned as the hottest trend of the moment, so much we are tempted to ask that question.
Quiet Luxury literally means "quiet" or "unassertive" luxury, often described in other words as "Stealth Wealth" or "low-key rich."
Quiet luxury has always been a favorite of the ultra-wealthy, and the basis of their wardrobe is "coded luxury." There is no need for noisy logo prints that are instantly recognizable as brand-name products, or large designer names, and also no need to show off or flaunt them to others. Most people may not recognize the brand at first glance, but if those who do recognize it can, that's fine. This is the stance of the word. The minimalist look, devoid of excessive ornamentation, yet exuding a certain elegance, is a sign of dignity and respect for the ultra-wealthy who choose and wear these items with confidence, understanding true quality and authenticity without being misled by brand names and logos.
So why is Quiet Luxury, which has been favored by the super-rich, now being noticed as a trend? It was actually Gwyneth Paltrow's courtroom outfits that sparked the trendiest Luxury after she won a lawsuit filed against her for a skiing accident.
Paltrow's courtroom outfits drew attention
Paltrow was involved in a collision with a man, former optometrist Terry Sanderson while skiing at Deer Valley Resort in Park City, Utah so she was sued by Sanderson in 2016 in a civil court for $3.1 million.
In response, Paltrow also counterclaimed in 2021 that Sanderson was the one who hit her on the ski slope, but Paltrow eventually prevailed on March 30, 2023, when the trial judge returned a verdict that Sanderson was "100%" at fault in the accident. She was awarded the $1.00 she had requested from Sanderson, plus attorney's fees.
But it wasn't just the trial that was the talk of the town here. When Paltrow appeared in court, everyone was transfixed by her chic styling. Her outfits, including navy pants, a white button-down, and a cashmere coat, were all simple and understated, but very sophisticated. According to fashion experts, the top was a Prada sweater, with $1,200 Celine boots on her feet and a $1,600 bag, also by Celine. Also, everything she was wearing was high-end: her necklace was $25,000 and her pants were $895.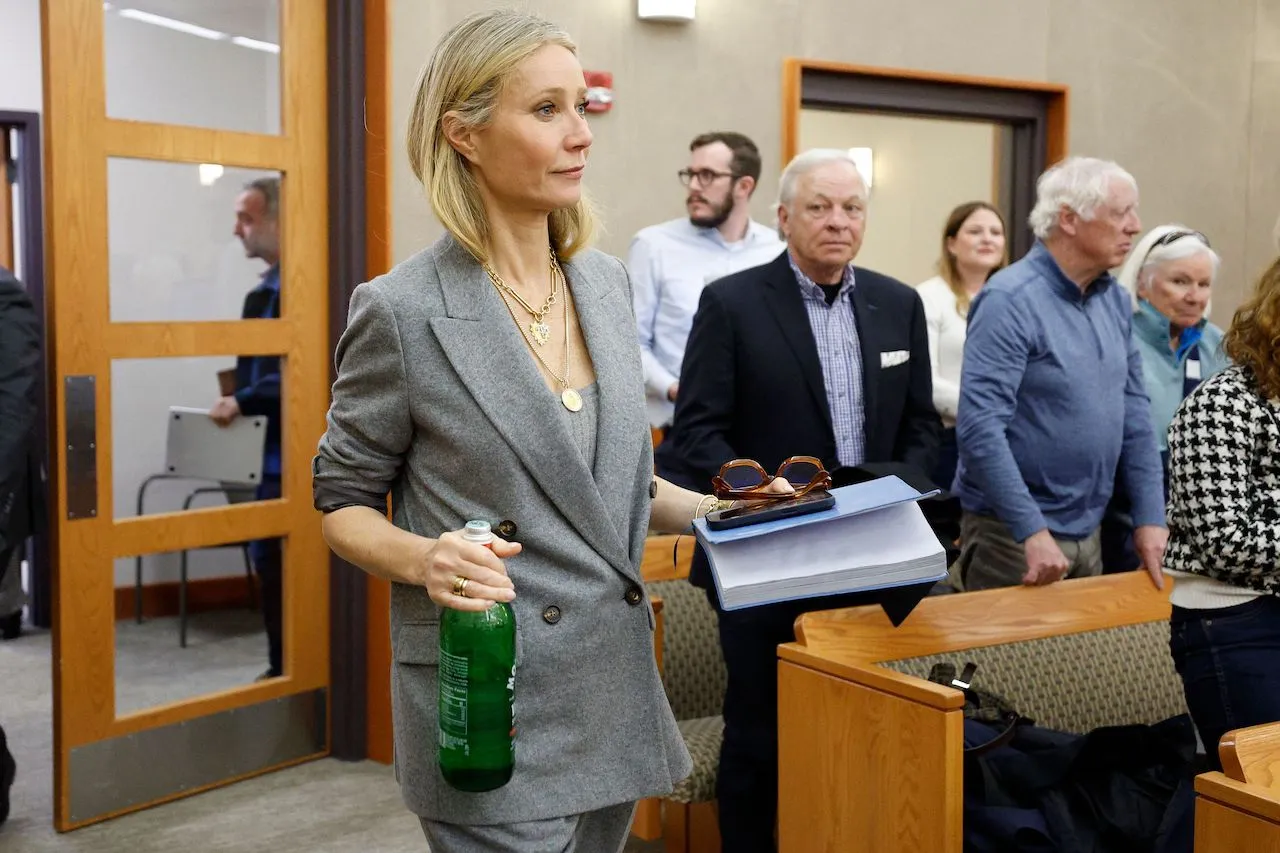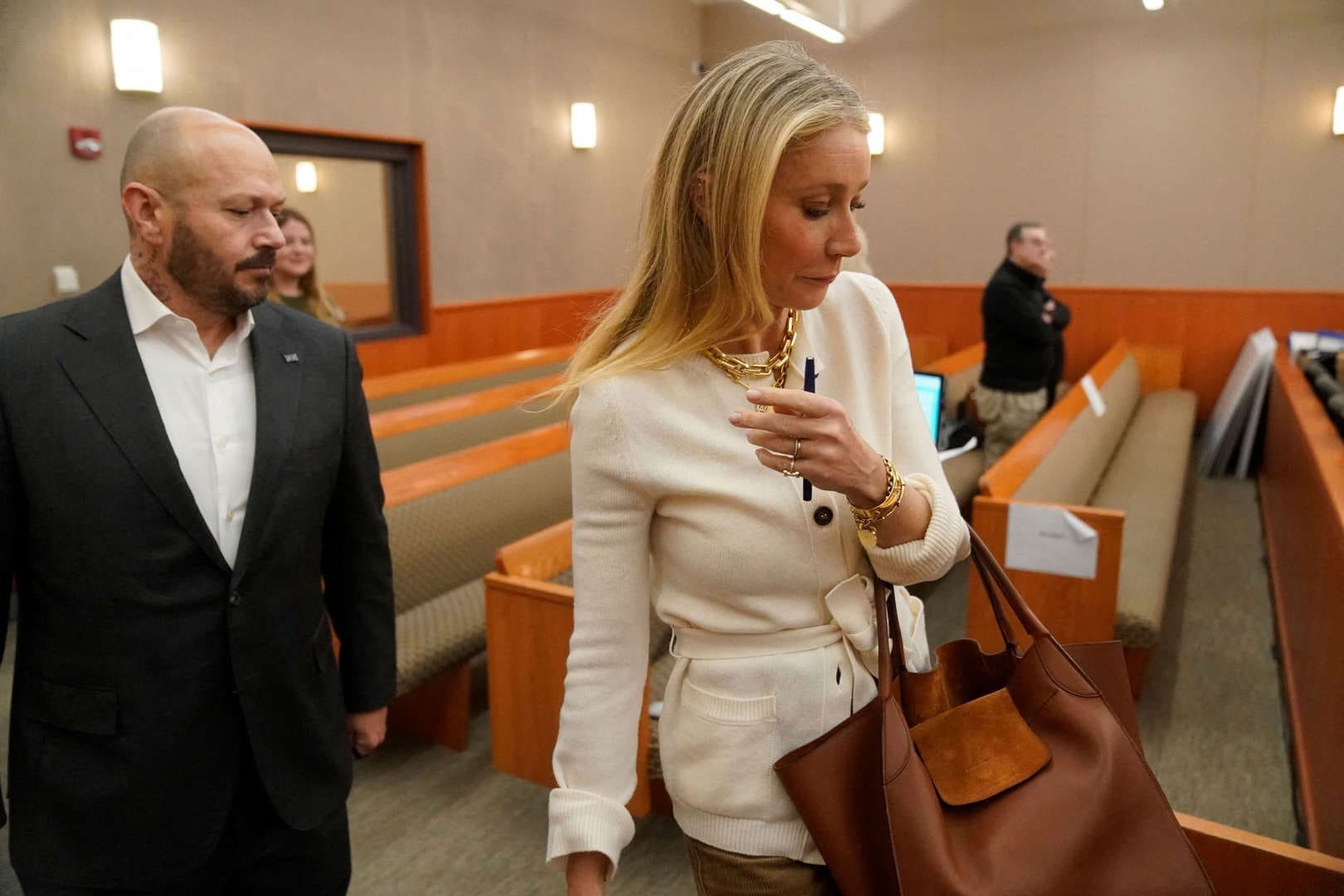 Paltrow's lawyer claimed that one of the reasons plaintiffs filed suit was because Paltrow is a wealthy celebrity. However, she impressed the court by showing through her fashion that she is a rich celebrity and took time out of her busy schedule to go to trial. It is said that her fashion may have had a small positive impact on the outcome of the case.
Influenced by the way these celebrities dress, this year has seen growing enthusiasm for brands synonymous with quiet luxury.
A-list of Quiet Luxury
Among the brands favored by lovers of quiet luxury are The Row, Bottega Veneta, Khaite, Loro Piana, and Brunello Cucinelli. Others include Victoria Beckham, Miu Miu, Max Mara, Coperni, and Peter Do. For example, it is common for a classic turtleneck top at Loro Piana to cost about $1,500. At Quiet Luxury, luxury items are incorporated into standard everyday items such as cashmere sweaters, denim shorts, and white shirts to create "elegant basics." More understated than minimalism and more sophisticated than normcore, it is therefore a style for "established women who don't need to use fashion to make their presence known."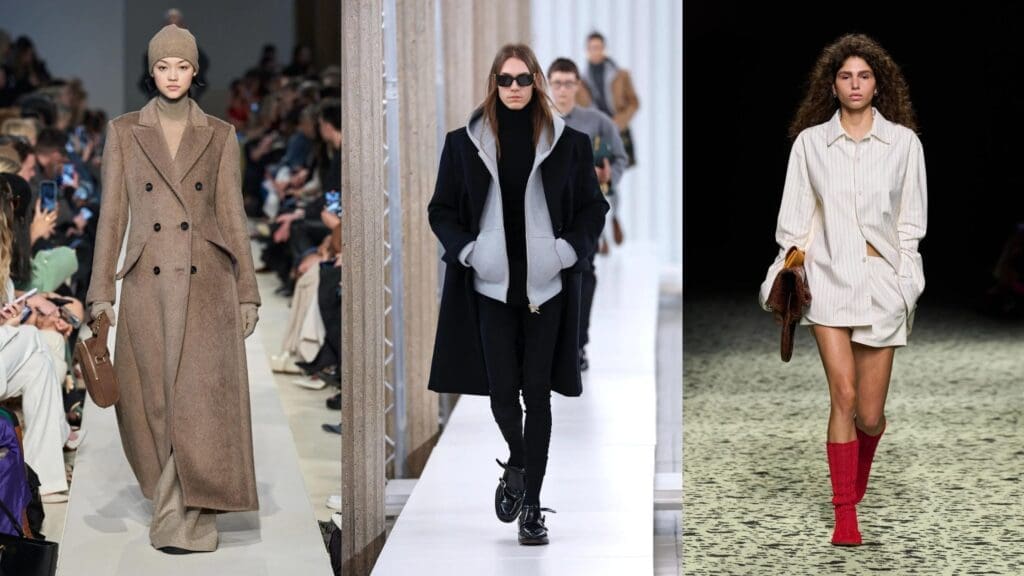 Also this season, we saw a change in street style during Fashion Week in each city. For some time now, neutral colors have been favored in Copenhagen, Milan, and Paris, and elements of quiet luxury, with a touch of elegance and a slight twist, have been incorporated into the way the public dresses.
Changes in Street Style
On the other hand, it is in cities such as New York, London, and Tokyo that people have long worn colorful looks such as vivid and neon colors with edgy designs and a playful spirit. However, during this season's Fashion Week, there was a trend of seeing more people on the streets of these cities wearing a calm, Parisian urban look that seems to have been influenced by Quiet Luxury.
Quiet Luxury Thinkers on the Rise
This trend is also changing the mass market.
Until a few years ago, flashy fashions that looked good on Instagram and inexpensive, easy-to-wear items were common, and fast fashion such as Shion increased sales because consumers wanted to have more items and look like they were wearing different clothes every day, always giving priority to social media. A consumer mindset that "trends need to be updated" was prevalent.
Now, however, the appeal of the sustainable conscious consumer is shifting to "buying good luxury items that really last." It is not certain at this point whether the quiet luxury trend is temporary or whether it will continue to permeate the masses. One thing is certain: "People are paying more attention to their spending and looking for cost-effectiveness than ever before." As if to reflect the current state of the global economy, which is not looking good, people are also looking for security and assurance in fashion.