Beautiful curves, elegant appearance, soft and graceful luster, and fine and smooth touch.
Designer Yasu Michino's leather bag brand Michino Paris attracts lovers from all over the world with its excellence and elegance.
Many people wish to incorporate a quality leather bag into their daily lifestyle. However, in the world of luxury leather goods, maisons such as Hermes and Delvaux tend to limit themselves to a select few due to their high price points.
Michino Paris has given shape to such people's desires. The brand offers its customers the best of both worlds: luxurious use of the finest leather materials and a price point that is affordable for a luxury brand (The price range is around $1,500).
Recently, the OSF team has been seeing more people carrying the brand's bags on social media. Fashion influencers, fashion industry professionals, moms struggling to raise children, successful career women, and even fashion-forward people looking for quality items have been attracted to the brand.
In this article, we will explore the reasons why so many people love Michino Paris bags and how the brand's founder, Yas Michino, created the brand through an interview with him.
Yasu Michino, Japanese Designer in Paris: Creation and Roots
Yasu Michino is a Tokyo-born Japanese designer living in Paris.
He was born in Japan but left Japan at an early age due to his father's work, and has lived in international environments such as China and Hong Kong.
Michino was only eight years old when he decided to become a designer. He was living in Beijing, China when he visited France for the first time on a family vacation and was greatly impressed by the people living in Paris.
Michino recalls those days and said, "Seeing Parisians dressed in the colorful fashions that I saw even as a child made me realize that people with nice clothes and nice colors enjoy life more. At the same time, I began to think that I wanted to follow those rules, wear those things, and bring myself to those situations. It was at that time in Paris that I intuitively decided to become a designer."
To fulfill this childhood resolution, Michino moved to New York City and studied art history and French literature at New York University. He then moved to Paris, where he specialized in fashion design at Studio Bercot.
He then began his career as a bag designer and has since worked creatively for such prestigious luxury brands including Yves Saint Laurent, GIVENCHY, Delvaux, and Nina Ricci, building up a solid track record and credibility.
In 2014, Michino launched his eponymous brand "Michino Paris."
The first five years of his career were a trial-and-error process as he worked on his creations. At times his creations became too playful, but if he focused on classic designs he lacked adventure in his work. It was difficult for Michino to find the right balance. This led him to take in too many opinions of the buyers and people around him, creating a gap between what he really wanted to create and what people desired.
Over the course of 10 years, he adjusted the balance between the opinions of those around him and the expression of what he thought was good, and after experiencing twists and turns as a designer, "Lutece" was born, which has become known as the signature of Michino Paris.
"I think Lutece is a really well-balanced bag. In the past, I sometimes took in too many opinions and made unbalanced choices, or I have been too strong-willed and didn't listen to others, but Lutece is a bag that has an overall balanced existence, including these things," said Michno.
Respecting their own will while listening to the voices of those around them, they confidently move forward on the path they believe in. This iconic bag shows the designer's respect for the attitude of these independent women who are living in the modern world, with the unshakable confidence that comes from the struggles the designer himself has experienced.
Fusion of Parisian Elegance and Japanese Wabi-Sabi
The name "Lutece" was inspired by the old name of Paris, "Lutetia," which is a homage to the city where the brand is based.
When we asked Michino about what kind of bag Lutes is, he described it as "Parisian. The design, which combines elegance and sophistication, is said to reflect the aesthetic sense and paradoxical mentality of the Parisian people.
Michino explained, "Parisians have a very complex sense of style, and there is always a contradiction between "I don't care, but I do care" and "I don't want to be seen, but I want to show it."
"In particular, the French sense of "I don't want to show it," includes a sense of "I still want you to see a little bit of it." And although they say, "It has to be classic," "if it is too classic, it is boring," or "if there are no non-classic details, it is boring." So I think the sense of Parisienne that is not biased in one direction is the balance that Parisiennes are looking for."
"When I think about it, the Lutece is a bag that is full of Parisian elements." The whimsy of being able to carry it in such a way that you can leave it open, but keep it closed, reflects the Parisian aesthetic," added Michino.
When closed, the bag gives a solid overall impression, while when held open, it creates a free and carefree mood. It is precisely because Lutèce bags have this duality that they fit so well with any style of handle and express the mood of the day. It may be as if it could become your "other self."
However, while incorporating a Parisian feel into his collections, Michino said that his Japanese roots have also influenced his creations. He has been based in Paris for more than 20 years, but recently he has begun to feel more of his Japanese sensibility.
"Since I left Japan at an early age and lived abroad, I used to think that I was not very Japanese, but recently I have come to realize how Japanese I am. What I find beautiful is the Japanese concept of wabi-sabi, which combines simplicity and profundity, and I feel that my aesthetic sense, which is attracted to such things, is very Japanese. Perhaps that is why, for example, when I design a bag, I don't want to put a large piece of metal hardware right in front of the bag."
"At the same time, I am reminded of the interesting aspects of each country's culture through their creations. For example, if I were Korean, I would use Korean color combinations, and if I were Italian, I would use Italian color combinations, etc. I think our sense of color is influenced by our upbringing and what we see on a daily basis. So I believe that the coloring that has become a standard in my mind is influenced by the Japanese sense of color."
As if to reflect the words of Michino, each bag in the Michino Paris series has a deep sense of luxury, as if one could feel the "wabi-sabi" that is peculiar to Japan.
Many Japanese, regardless of age, have always loved "minimalist elegance" and "refined quiet luxury." These keywords that reside in Michino's bags are the secret to the bags that are loved and valued by many people.
Made in France savoir-faire in Michino Paris
These characteristics are also vividly reflected in the skilled craftsmanship that goes into the manufacturing of Michino Paris bags, as well as in the designer's strong commitment to the pursuit of "high quality."
For example, the grain leather used for Michino Paris products is supplied by Remy Carriat, a prestigious French tannery. Remy Carriat is trusted by luxury Maisons such as Hermes, and the grain leather "LAGUN" used by Michino is the highest quality leather comparable to Hermes' "Taurillons Clemence". Not only the delicate and smooth texture of this leather but also its beautiful grain and vivid colors will blend in with the owner's life as he or she uses it more, giving it a unique and deep flavor.
At the same time, the unparalleled savoir-faire unique to Made in France is alive in the leather dyeing techniques practiced at Remy Carriat. Michino Paris bags come in a wide variety of colors, and each color has its own beautiful coloring and individuality, which is achieved through a slow and careful dyeing process at Tannery.
According to the brand's blog, Remy Carriat takes three months to complete the dyeing process, which usually takes about three weeks, and therefore the daily production is limited to a maximum of 300 pieces. The first step is to fully pre-dye the fabric with dyes, and then apply extremely thin layers of pigment, so the colors do not fade. The final finishing touches are sometimes dyed by hand, one piece at a time.
This meticulous and careful process results in perfectly beautiful leather that is durable and resistant to scuffs and stains.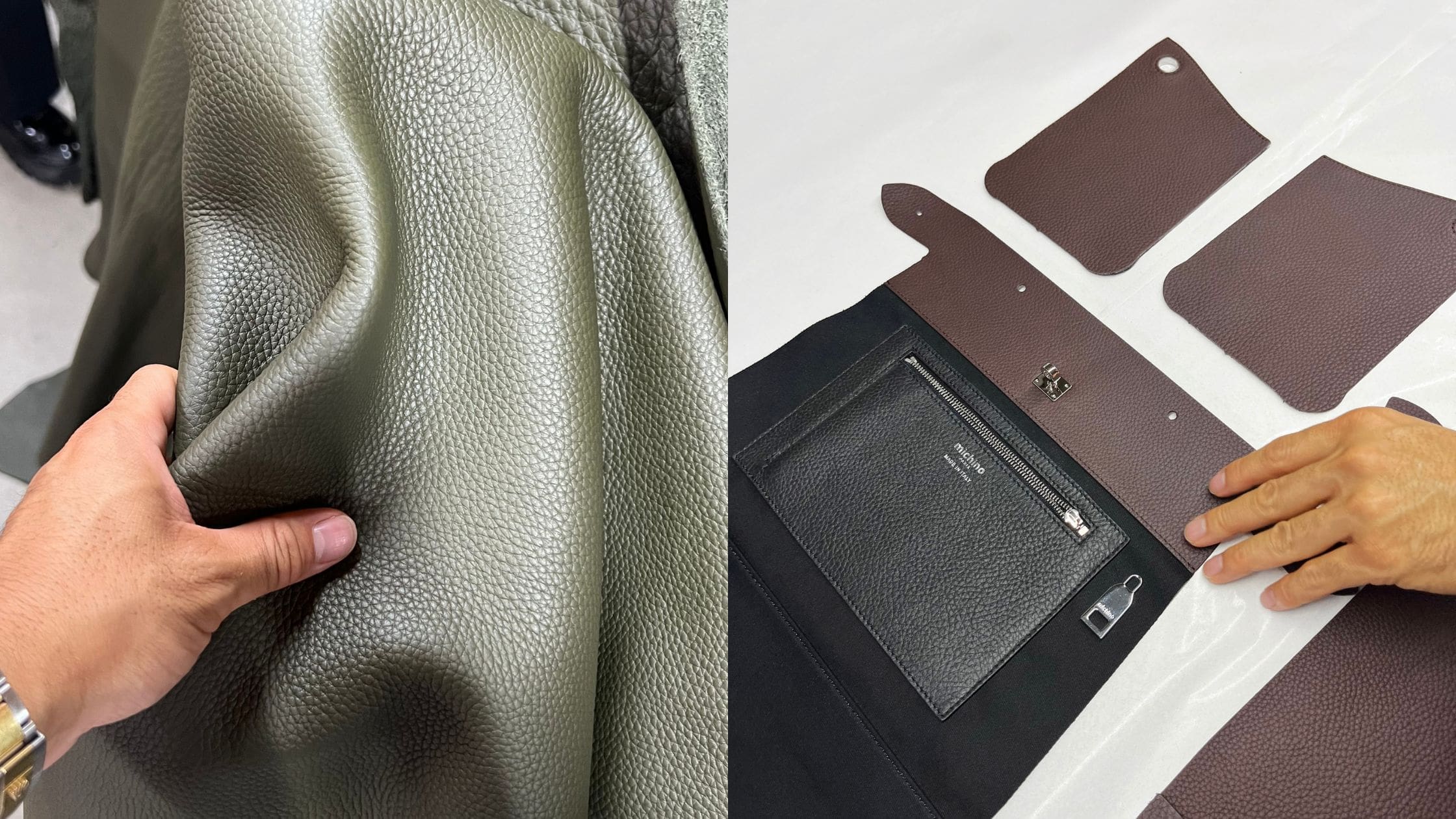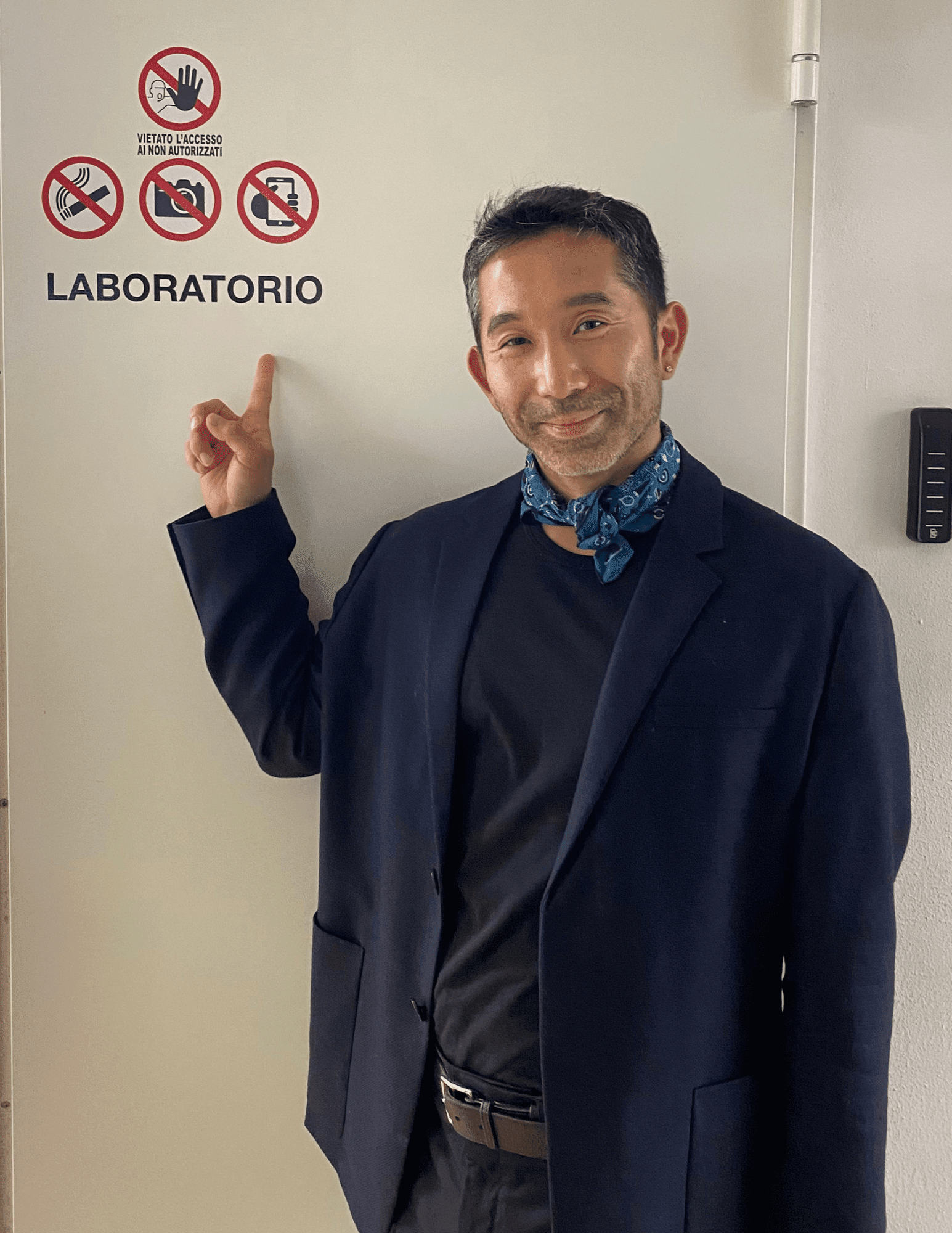 Michino's works, in which he puts his deepest thoughts and feelings into his creations, show not only his identity as a designer but also his soul as an artist with abundant passion and imagination.
Michino also talked about his vision for the future, which is to go beyond the boundaries of classic design and explore a fantastical approach that has never been seen before.
This means not only increasing the diversity of colors and materials, but also new attempts to incorporate various textiles, such as denim and bi-colors, and to change the color of hardware.
The lively expression on Michino's face as he talked about the future of the brand showed us that many surprises and excitement await us in the future creation of Michino Paris.
Various bag collections and sizes
Lutes, a very popular series from Michino Paris, is currently available in three sizes: small, mini, and nano. It can be used 2-way as a handbag or shoulder bag and comes with a detachable shoulder strap, making it very practical.
Other products in the Odeon bucket bags and the Vondôme tote bags are also available in silhouettes that can be used for different occasions.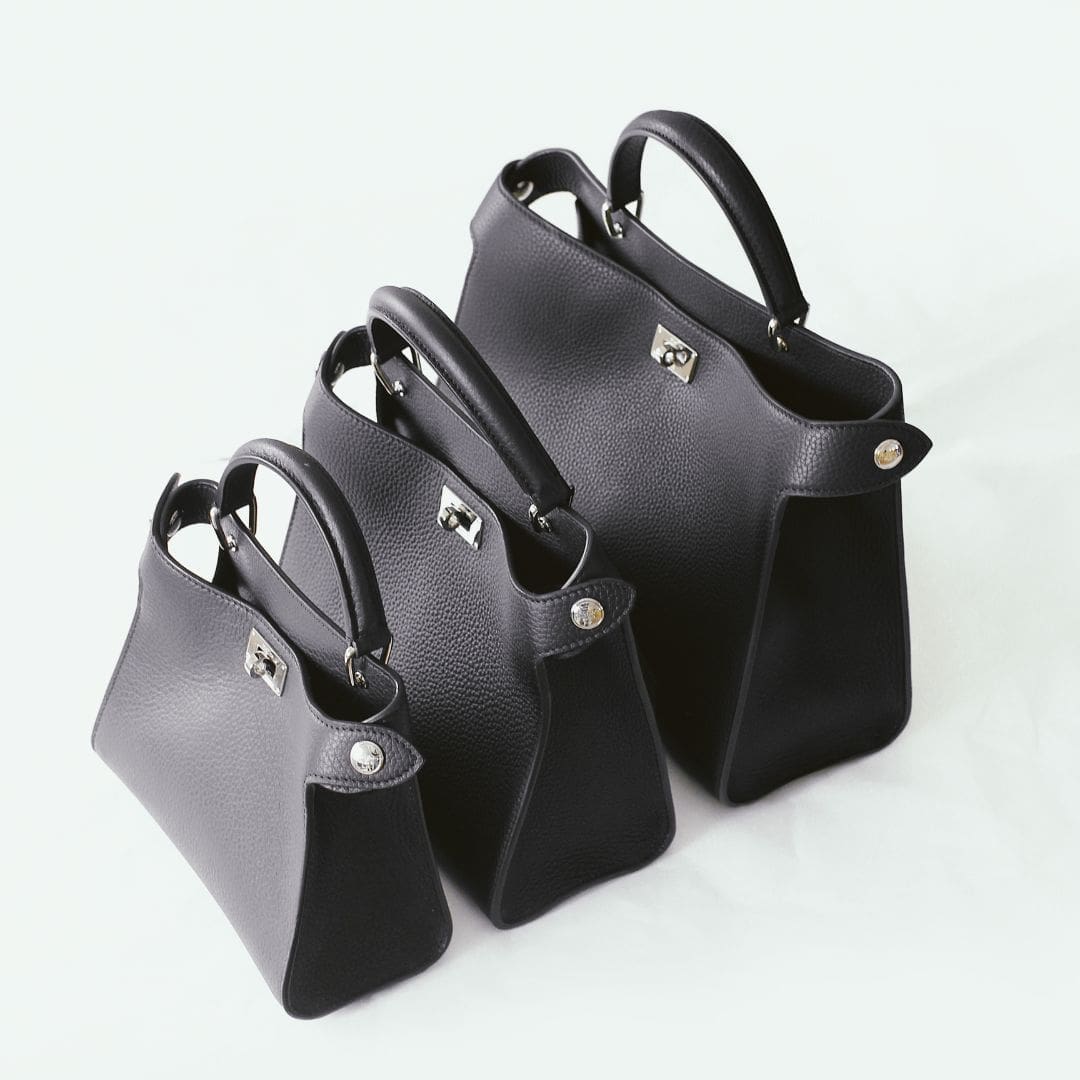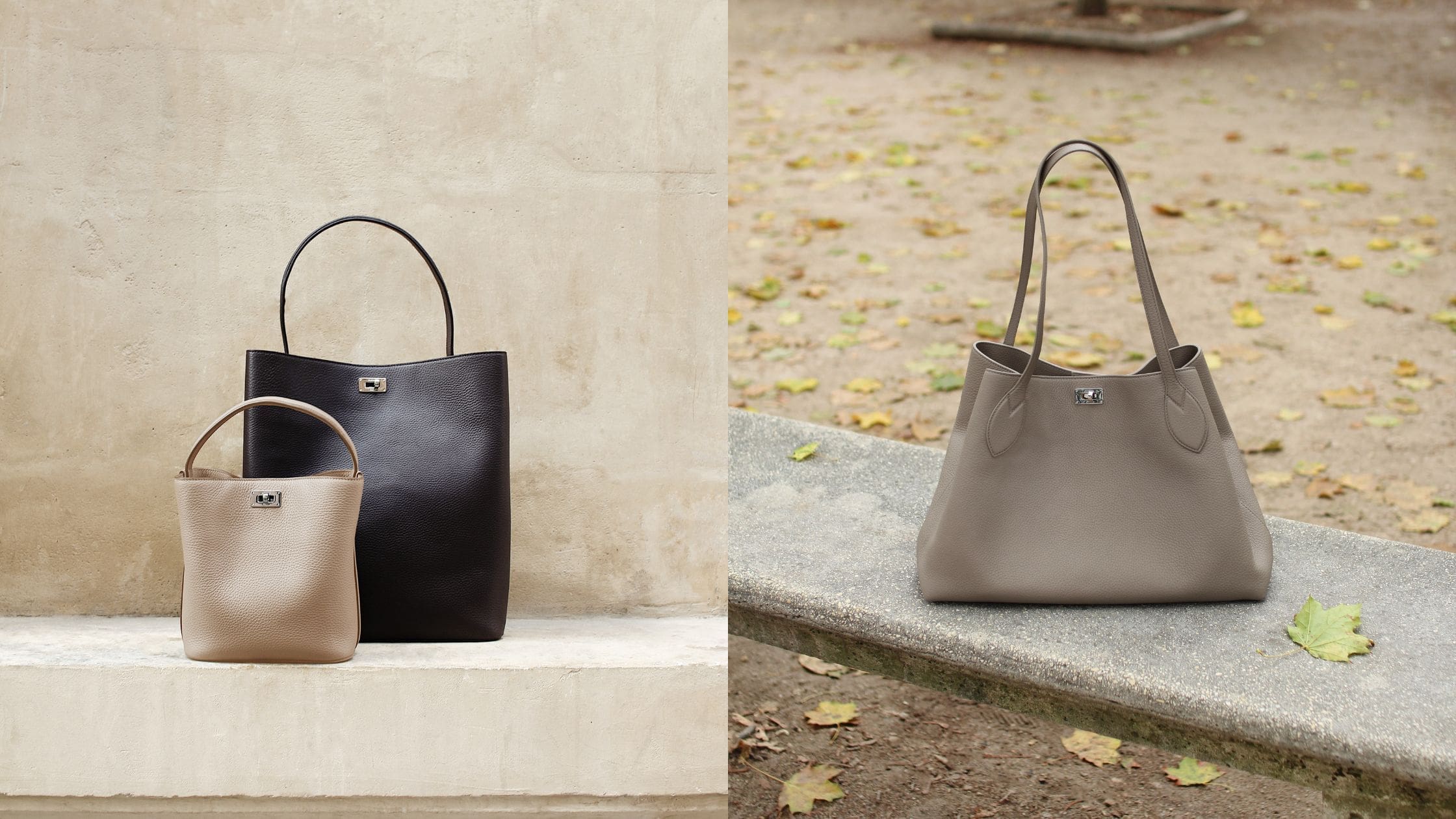 Please see the latest collection on the official website below.