On November 13, jewelry brand Tiffany & Co. unveiled its latest collaboration with contemporary artist, Daniel Arsham, in partnership with one of the world's most popular entertainment franchises, Pokémon: the Tiffany & Arsham Studio & Pokémon capsule collection.
The collection is inspired by Arsham's exhibition in Japan, "A Ripple in Time," and will feature a variety of Pokémon pieces that evoke the passage of time. Tiffany & Co. will showcase exceptional creativity, artistry, and design while highlighting its long connection to contemporary art and iconic pop culture.
The centerpiece of the Tiffany & Arsham Studios & Pokémon capsule collection is six beloved Pokémon: Pikachu, Charmander, Squirtle, Jigglypuff, Cubone, or Mew. The designs include a sterling silver pendant with each Pokémon on top and a sterling silver pendant with diamond accents on each.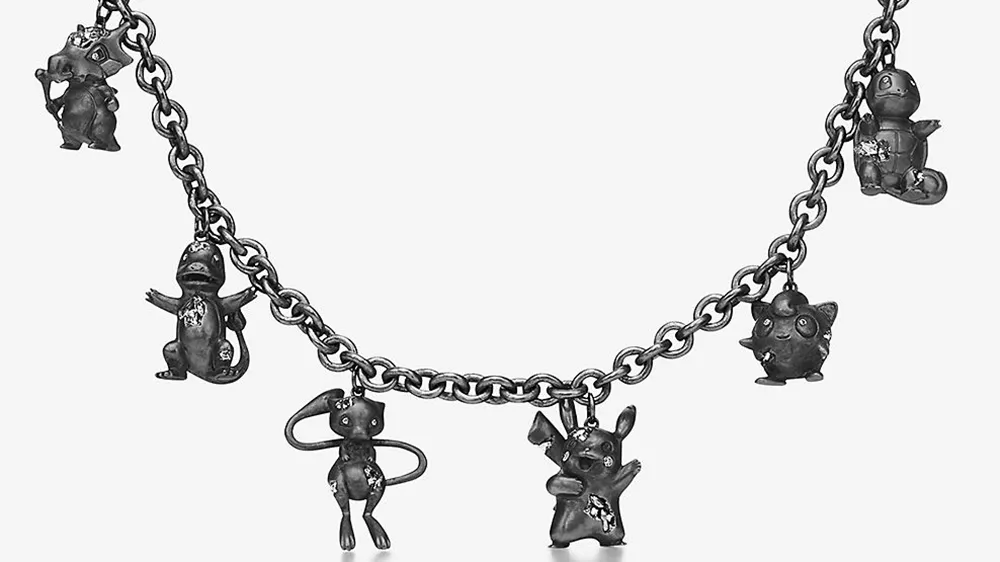 In addition, the Pikachu design will be available in 18k yellow gold, with the iconic yellow color and diamond accents on the necklace. (Available in two sizes: small $9,900, and large $29,000.) The sterling silver item will be presented in a "Tiffany & Arsham Studios & Pokémon" blue box, while the gold Pikachu pendant will be housed in a Tiffany blue Monster Ball.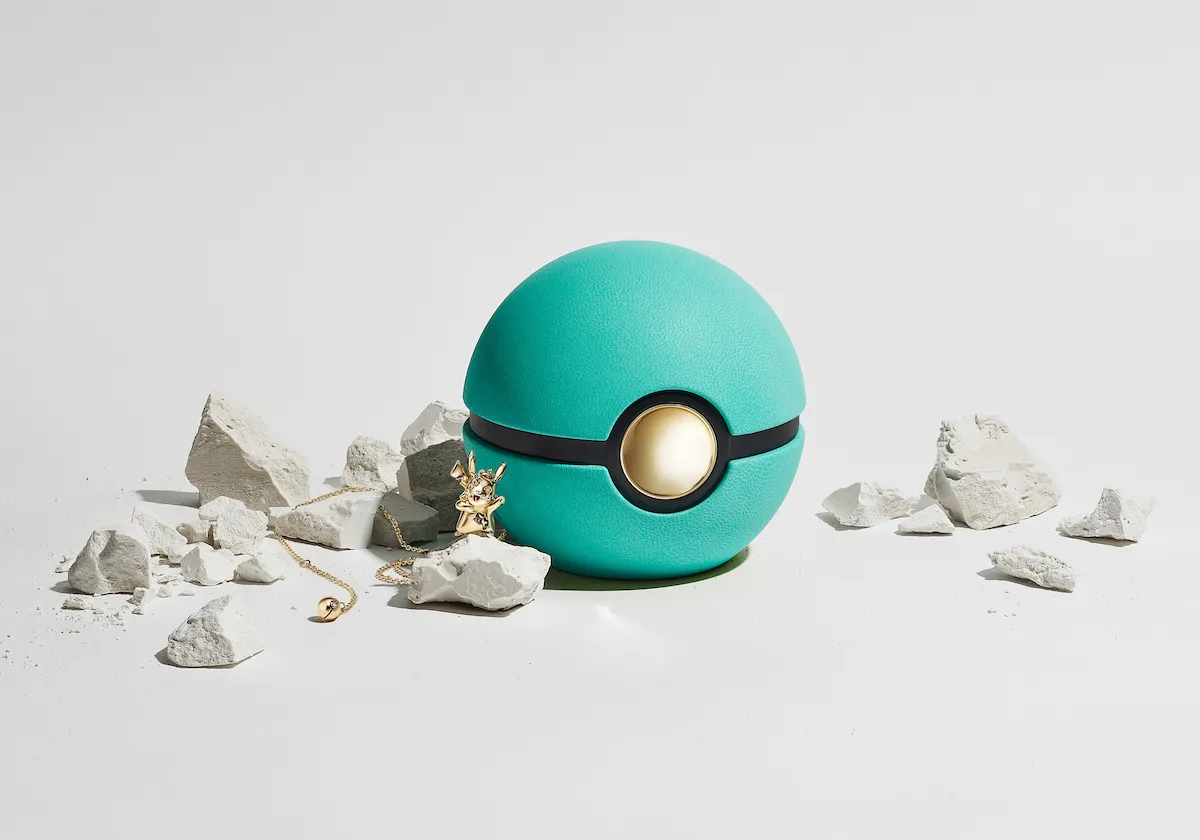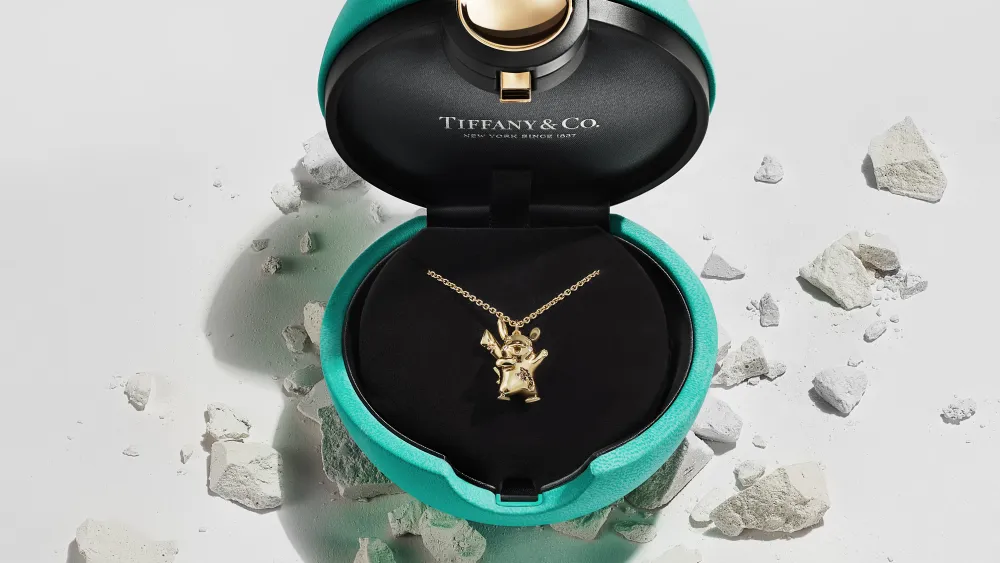 Arsham said in the release, "With my latest project with Tiffany, we've recontextualized Pokémon—a nod to my 2022 A Ripple in Time project in Tokyo—to orchestrate a new narrative," "With Pokémon and Tiffany, itself, there's a sense of cultural permanence about each."
The capsule collection will be available at Tiffany Landmark in New York, and Tiffany.com in North America from December 1 as well as Omotesando store in Tokyo. Purchase applications will be available online from 9:00 a.m. EST on November 29 through 9:00 p.m. EST on November 30. Confirmed orders will be ready for shipping on December 9.